Rosa Rebellion is a platform prepared to elevate the nuanced, powerful and relevant voices of women of color to disrupt the normative discourse in media and policy.
Our stories as told by us.
A Letter to Inspire, Inform, and Set Intention for Racial Justice in the New Year for Camille Styles
"–The question before us as we move into 2022 is, what will your anthem be to move you to answer the cry for racial justice? How might you leverage, and when necessary, cede power, privilege, and position to disrupt the reality of inequity, harm, and injustice in your neighborhoods, places of worship, schools, businesses, and the cities we all call home?
As we reflect on this past year and set goals and aspirations for the new year, my challenge to us all is to consider what the work of racial justice requires from each of us. How might we each commit to move from perhaps positions of apathy or passive allyship to an active posture of co-agitation, to join the collective work of community equity? Because the truth is, you are either part of dismantling systems of oppression or maintaining them. There's no neutrality."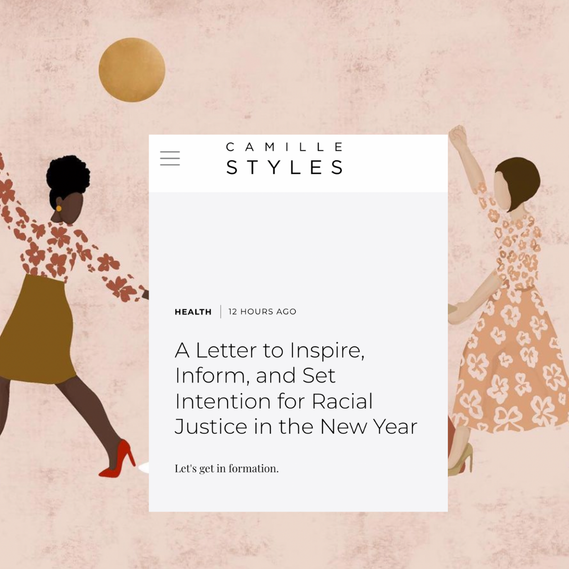 Rosa Rebellion Provides Critical Rest For Women In An Exhausting Fight For Justice
Virginia Cumberbatch and Meagan Harding are the co-founders of Rosa Rebellion, a platform for creative activism by and for women of color. For our Wellness and Community issue, they explore the need for community wellness to include racial justice, addressing the oftentimes invisible labor of people of color, who bear the taxing burden of dismantling the very systems that have worked to oppress them. They call all of Austin into the work of racial justice through intentional and sacrificial labor.