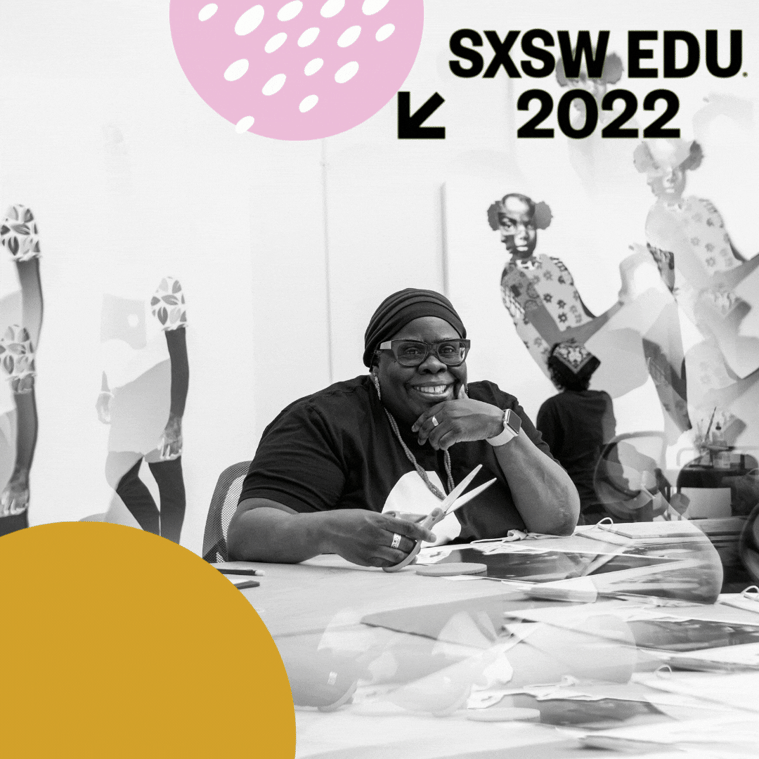 Rosa Rebellion Celebrates #InternationalWomensDay with SXSW EDU
Hey Rebels!
It's #WomensHistoryMonth and we've got some exciting news!

We will be launch the 2nd season of their podcast, gen/activist with a conversation exploring the connection of our collective memory and racial justice. The multi-generational voices of Virginia Cumberbatch, Meagan Harding and Dr. Sylvia "G-mom" Rousseau, will speak with world-renown mixed-media artist, Deborah Roberts about the role of storytelling to tell the truth, agitate oppressive systems, elevate the visibility of Black and Brown people in our national narratives, and celebrate new possibilities for racial equity in the field of education in America.
We encourage attendees to participate in an examination of how we can all take part in an allied approach to challenging oppressive systems and narratives in order to strengthen education.
Attend virtually or in-person here.
Head over to our Instagram for a chance to win a 1 day pass to attend an evening of SXSW EDU programming.